Our Executive Board
Our Board of Directors is a diverse group. They come from every region of Nova Scotia — new generations blending with the very experienced. These men and women are company owners, leaders and spokespeople.
Osborne Burke
PRESIDENT
Osborne is the General Manager of the Victoria Fisheries Co-Operative, a fisher-owned company located in Neil's Harbour, Cape Breton. The Cooperative represents over 100 harvesters on a direct and continuing basis, and markets their catch in a whole range of species throughout Canada & Internationally.
Osborne is active in the seafood sector as a leader and in his community as well. Most particularly, he is very enthusiastic about the growth and engagement of the Nova Scotia Seafood Alliance in the days ahead.
Glen Fewer
Vice President
Glen brings a young and engaging dynamic to our Executive. He is a Cape Breton member with a fascinating blend of drive and experience. Better yet he has more than his share of practical creativity. Glen thinks well outside the traditional seafood box, and we are better by far for his support and judgment.
Sharon Williams
Treasurer
Sharon is a partner with her husband Borden in a family-owned seafood company, UGO Fisheries, purchasing fresh seafood from fishers in South West, Nova Scotia. Sharon knows first hand how to maintain strong relationships with the fishers and ultimately her clients. Sharon brings these core strengths and many more to the Nova Scotia Seafood Alliance.
Brock Zinck
Secretary
Brock is the next generation stepping up to the plate in a serious way at Xsealent Seafoods. He has been tutored in the seafood sector by his dad Terry from his earliest days, and now it is time for him to create his own pathway. He is that rare combination of questioning yet respectful. The Nova Scotia Seafood Alliance will rely upon his innovative perspective as we blaze this new inclusive trail forward.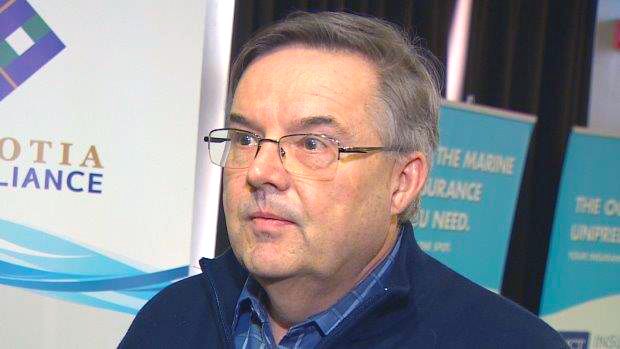 Leo Muise
Executive Director
Leo Muise is a lifelong Nova Scotian with a fisheries background in both the Federal & Provincial Government. He comes to our organization ironically from his last position as Executive Director of the Nova Scotia Department of Fisheries and Aquaculture. Leo has been on the wharves and been in the board rooms – he has a wealth of experience including helpfully in agriculture. He has the energy, the focus and the vision to help move our Alliance forward.
Leo's mantra on a daily basis is that Working Together Works for everyone in our sector. We have adopted it in the Nova Scotia Seafood Alliance and we are indeed fortunate to have him as our Executive Director.
Our Directors.
Our Board of Directors provide a wealth of experience and guidance, and a lifelong commitment to Nova Scotia and its range of seafood products. We are grateful for their volunteer commitment and support of the Nova Scotia Seafood Alliance.

Ready to jump aboard?
Join Us